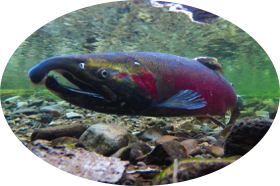 Mu'k-'am Ka 'I-ni'iko: We are all family.
To learn more, email: coastmiwokofmarin@gmail.com
Books
Chief Marin: Leader, Rebel, and Legend by Betty Goerke, Heyday Books
Interviews with Tom Smith & Maria Copa (Isabel Kelly's Ethnographic Notes on the Coast Miwork Indians of Marin and Southern Sonoma Counties, Calfornia), compiled and edited by Mary E.T. Collier and Sylvia B. Thalman, Miwok Archeological Preserve of Marin
The Ohlone Way by Malcolm Margolin, Heyday Books
A Cross of Thorns: Enslavement of California Indians by the Spanish Missions by Elias Costillo, Craven Street Books
An American Genocide: The United States and the California Indian Catastrophe by Benjamin Madley, Yale University Press
Handbook of the Indians of California by A.L. Kroeber by Dover Publications
Life in a California Mission: The Journals of Jean Francois de la Perouse (Santa Clara University), Heyday Books
An Indigenous Peoples' History of the United States by Roxanne Dunbar-Ortiz, Beacon Press
"All the Real Indians Died Off" and 20 Other Myths About Native Americans by Roxanne Dunbar-Ortiz and Dina Gilio-Whitaker, Beacon Press
Video
Watch an hour-long presentation on YouTube by the Tribal Council at an event hosted by the San Geronimo Valley Planning Group in April, 2021.