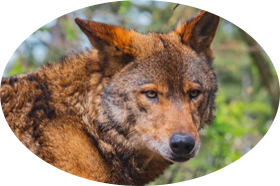 The Coast Miwok Tribal Council of Marin was organized in February, 2020, by a core group of lineal Marin Coast Miwok descendants.
The Tribal Council includes:
Dean Hoaglin - Dance Captain and Headman, Olumpali
Dean is a lineal descendant of the Tamal'ko Coast Miwok of the Huukuiko Band from the village of Etcha Tamal (Nicasio), with ancestral ties to Olumpali (Novato) and Liwanelowa (Sausalito), and was trained in traditional teachings and practices with family elders from a young age. For more than 25 years Dean has worked in social services promoting health, wellness and educational opportunities for local Native people in a culturally responsive manner.
Sky Road Webb - Fire Keeper and Hoipu, Tomales
Sky Road is a lineal descendent of the Tamal'ko people - the Tomales Bay Miwok of present day West Marin, and president of the Marin American Indian Alliance. He is a traditional storyteller and musician, sits on the board of the All-Californian Oratory Resource Network to support native Californian language revitalization, and works for the Inter-Tribal Council of California.
Jason Deschler - Dance Captain and Headman, Sah-tah-ko
Jason is a lineal descendant of the Coast Miwok of Marin Tamal'ko of the Huukuiko Band from the villages of Etcha Kolum (Tomales Bay) and Etcha Tamal (Nicasio), with ancestral ties to Bodega Bay and Petaluma. A fire keeper and an active member in numerous cultural traditions, Jason works with neighboring tribes of the Sierra Me-Wuks/Mi-woks as a cultural advisor with help from the departments of anthropology at the University of California, Berkeley and California State University, Fresno.
Joseph Sanchez - Elder and Hoipu, Rancho Nicasio
Joe is a lineal descendant of the Huukuiko Band of Coast Miwok of Marin County on his maternal side and the Dinè people on his paternal side. He makes regular presentations on Coast Miwok history to schools and community groups throughout the County and serves as a consultant to the Lagunitas Creek Technical Advisory Committee and the Equity, Outreach and Advocacy Committee of the County's Commission on Aging.
Mu'k-'am Ka 'I-ni'iko: We are all family.
To learn more, email: coastmiwokofmarin@gmail.com